Safety padlocks are the ultimate savior ensuring round-the-clock safety and protection. You must have thought, are they similar locks which you find in the store or are they specialized? To clarify, we would like to explain that they are somewhat similar in appearance and resemble the one that is available in the store but there are key differences. Safety padlocks are different from standard locks.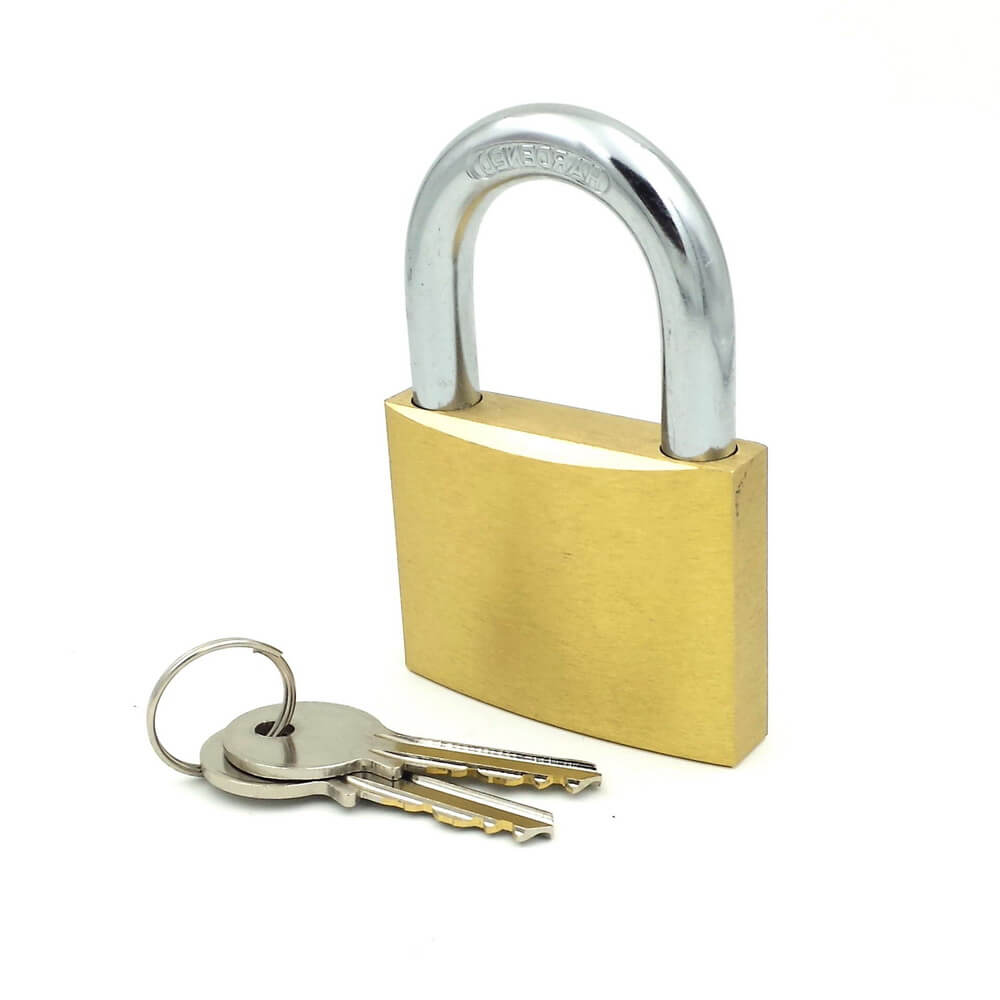 Whereas the other locks are used to secure the doors, safety lockers but the safety padlocks hold the characteristics that allow them to be used for specialized needs. Like they are designed for use to protect the valves for the safety of employees from potential hazards and are also used on equipment. Precisely the padlocks are not designed for high-security applications, they are usually manufactured from lightweight material which uses non-corrosive material such as plastic or aluminum. They can be purchased in several bright and beautiful colors.
Important Considerations
When planning to buy safety padlock types, you must consider a few things to make sure they meet your requirements.
● They are available in all keyed alike, master keyed, keyed alike in sets or different keys.
● Safety lockout systems require padlocks and most of them are keyed differently.
● The key options are preferred to ensure safety padlock latch can only be used and utilized by the employees for a lockout situation.
Identifiers on the Safety Padlock?
Traditional padlocks are different from modern padlocks. The traditional padlocks don't have any special casings. They can also be engraved with identifiers like the name of the company, department, and name of the employees. Several padlocks are available in bright colors and they allow us to identify them easily. If you are planning to buy the safety padlocks for your business and safety, then give a call to the Nbrato team today!
Characteristics
You must have used the padlock before but have you ever taken note of the tiny hole at the bottom of the lock? The tiny hole present at the bottom of the lock is very important. They hold importance more than you can think and here are some of the reasons why they are instrumental-
● Many times the padlocks are used for outdoor reasons. And if you don't have a weather-resistant padlock then your padlock is working 24/7 in rain and snow. The pinhole on the padlock acts as a drain hole. It allows the water to drain and prevents any damage that can occur from rusting.

● It allows your padlock to function properly without getting damaged. When the water is removed, it cannot freeze inside the lock under extreme climate conditions.

● Another important role played by the hole on the padlock is that it can improve the performance of the lock. If the lock gets stuck or it is not allowing your key to turn properly then you can use the spray. You should use the spray to lubricate the lock and it will allow your lock to open properly.
Options for safety lockouts lock
The small hole in the bottom of the padlock protects your lock. There is another alternative for the people- use safety padlocks that are waterproof and resistant to the harsh climate. A weatherproof master lockout lock can help prevent damage to your lock during extreme weather.

They are manufactured using stainless steel and non-corrosive materials. This helps in avoiding freezing or rusting.
NBRATO- State-of-the-Art Security Products
At NBRATO, we offer state-of-the-art security products. You can be assured of their safety and be confident that they can withstand sleet, rain, snow, and a lot more. We offer a wide variety of locks that will surely leave you satisfied with the options you choose.
Services we offer to assist you during the emergency-
● 24 hours availability
We offer round-the-clock availability and you can reach out to us easily. We will help you with all kinds of requirements in any case of an emergency. So you don't have to worry at all.
● Assistance
We can cater and assist you as per your requirements in different locations.
● Quick response
Our team is always available to assist you as quickly as possible.
● Accuracy in diagnosis and key support
We have an excellent team of experts offering reputable services.
● Essential tools for key services
We offer essential tools and are fully equipped to deal with any emergency.
Properties and possessions must be secured well. You must only rely on quality service providers to help you address your concerns. Nothing can be safer than a reliable and trustworthy service provider.
NBRATO Safety lockout padlock offers 100% more possibilities than a standard safety padlock. Thanks to the innovative technological solutions. Our safety padlocks can help you optimally support different requirements of the customers that can be opened by the master key or grand master key when needed in an emergency. There are charted key numbers available that fully ensure no two keys in the same company can open up the same lock if so required. For additional safety non-conductive and anti-corrosion padlock designs are available.

Increased safety and efficiency
With certain locks, we offer color-coded keys that match the color of the padlocks. They help increase the efficiency of the lockout even during emergencies. There are different colors available that help maintains the professional retrieve the right keys. The locking mechanism is so efficient that it easily lets the key insert smoothly for easy handling.

Personalization
Safety padlocks can also be engraved with the name and specific details as per your requirements.
Quality and unique differences in detail
The products are excellent not just in terms of the quality they offer but also the uniqueness in terms of design and benefits.
Quality means safety
With NBRATO you get more than 100% safety and security. Our locks are not just efficient but more than reliable too.
You can utilize our safety padlocks for storage units, sheds, bins, and a lot many other places. The weatherproof locks are convenient, economical and have several benefits for protection in comparison to the other locks. They are the best choice for any kind of requirement.
Weather Padlock
Have you ever tried weather padlocks? They are the supreme quality locks we offer to ensure safety even when the weather conditions are less than perfect. Our locks are made of non-corrosive materials and they ensure no rust at any time. Even the internal mechanism is very convenient for ensuring they open easily. The non-corrosiveness ensures they open quickly without any delay.
● Portability and convenience
The locks are 100% portable. They are with you 24x7 free from any need for power sources or any communication equipment. Safety padlocks that are weather-resistant are with you anytime and anywhere. These locks are perfect for placing outside locations, job sites, trailers, truckers, and movable vehicles.

● Perfect key-free options
If you use a combination padlock it keeps your keychain lighter. It is helpful and protects you from key loss. The locks are as easy to open as the keyed padlocks. If you use keyed locks then you may need not to carry an extra key.
● Perfect for any environment
The weatherproof locks are best for any kind of environment. As they can face any kind of harsh conditions therefore you don't have to worry even if they submerge in the water. You can even use them for boating to lock the storage containers.
● Protection from dirt
Even the best locks can get damaged due to dust and dirt. It becomes even more challenging when the dirt gets locked inside. If your locks are getting packed regularly and are exposed to sand, dust then considers whether padlocks. The ones that come with a plastic jacket and guarded keyway are the perfect choice for every kind of protection.
● Rust free in all kinds of conditions
Don't worry as the padlocks are free from rust and corrosion. You can be assured of the safety of your essentials even when you are placed in any kind of extreme condition. They can survive anything.
Are Nbrato Safety Padlocks Enough?
NBRATO Safety Padlocks are more than enough for any kind of weather conditions and environment. Our locks can easily withstand any kind of extreme situation. You can continue to use them conveniently for both indoor and outdoor purposes. If your work requires you to spend most of your work outside then it is the best choice to go ahead with these locks as they can be helpful for you.

At NBRATO we have different safety padlock prices to help you deal with any kind of situation you may experience. They are more than perfect for residential as well as commercial usages. If you need any assistance or would like to understand more about our products, you can give a call to our team or can view the products from the dedicated section of our website.

Our team would always be available to assist you with any kind of requirements. Come to Nbrato and explore the amazing world of safety products.